Children who seek protection must also be allowed to be children
Author
Suvi Asikainen and Maria Kunelius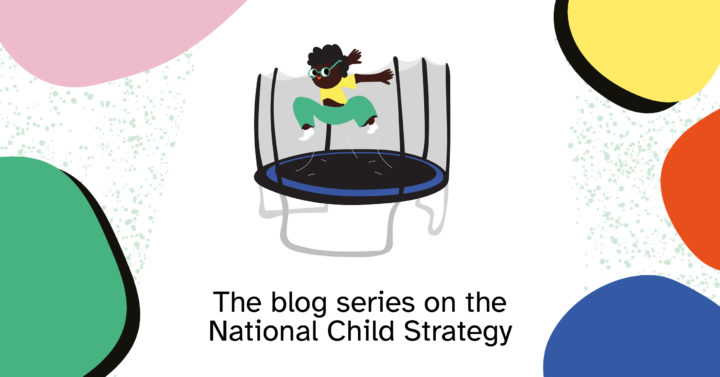 Every year, hundreds of children seek international protection in Finland. Some arrive with their parents, some with relatives, and some arrive alone. Since Russia attacked Ukraine, a total of around 25,000 people have already sought protection in Finland this year, almost half of whom are children. There are also children in the reception system whose parents sought asylum several years ago.
Leaving the home country is a big change for children
The decision to leave the home country is rarely made by children themselves. The dangers of the journey and reality in Finland almost invariably come as a surprise, and it takes time to get used to the new language and unfamiliar practices. Unaccompanied children who have to adapt to Finland without the safety of their parents are of particular concern. However, minors seeking protection with their family also need support as parents do not always have the resources to meet their children's needs.
Routines help children to cope
Children seeking protection are entitled to pre-primary and basic education and the same health services as other children. Children are also entitled to use the municipality's child welfare services if necessary. The right to early childhood education is more open to interpretation, but many municipalities do offer early childhood education to children who stay in reception centres. Everyday chores such as cooking, doing laundry, outdoor activities and homework are also part of the routine at reception centres, and the aim is to offer children opportunities to pursue hobbies and to play.
Children have the right to be seen and heard
According to the law, special attention must be paid to the best interests of children and to matters related to their development and health in the reception system and permit considerations. Children's wishes and opinions must also be taken into account in the context of their age and level of development. Children aged 12 and over must be heard on matters concerning them, but even younger children can be given the same opportunity.
In asylum-seeking processes, the authority's obligation to investigate is emphasised when the applicant is a minor. Dealing with minors requires special skills from the officials who hear the children and prepare decisions. Assessing the best interests of the child is often challenging.
Children seeking international protection are vulnerable in many ways
It is not in anyone's interest to have children spending time in the asylum process. As it is prolonged, it makes planning for life more difficult and also creates experiences of inequality in the communities that children are part of. The vision of the Child Strategy of Finland for all children also means that the reality of children seeking protection must be taken into account in all structures of society and that children can be seen and heard as children.
All children in Finland are valuable as themselves, regardless of their residency status.