Children would allocate public funds to hobbies, school and mental health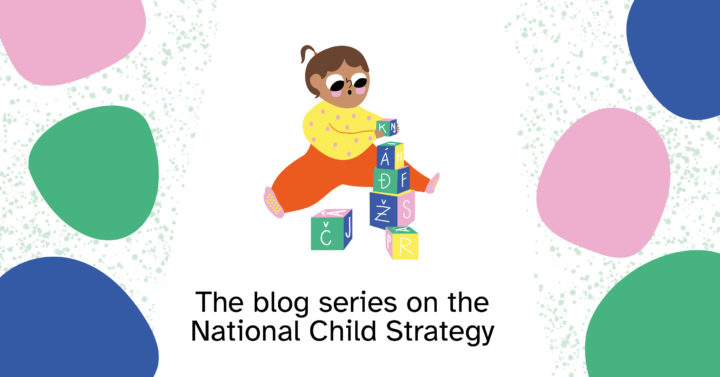 The Ministry of Finance and the National Child Strategy unit asked children and young people for their views on what they would spend funding from the state, municipalities and wellbeing services counties. Almost 7,000 responses were submitted to the survey, an indication that children want to participate and are also interested in financial matters.
If respondents aged between 10 and 17 had the power to decide, more public funds would be allocated to hobbies and leisure time. The responses mentioned investments in sports activities in particular, such as football fields, swimming pools and scooter ramps. Children and young people wish that they had more venues for leisure activities, so that they would not have to spend their time in shopping centres, for example. The children also emphasised equal opportunities to be involved in hobbies, so that every child would have the opportunity to have hobbies regardless of their family's financial situation.
"A courtyard where you could hang out with friends and play games such as basketball or other ball games."
"Places where young people can meet; not everyone has a safe home, we need safe spaces for young people to spend time in so that we don't need to hang around."
"Hobbies that low-income children could also take up or financial support so that they can participate. Playing football as a hobby, for example, so that the main idea is not to compete but to keep fit."
Investing in schools and learning was the second most popular response. The children would like to see more versatile school meals and snacks when the school day is long. Support for learning was also highlighted in the responses. Respondents hoped that there would be more adults in schools so that pupils could receive the support they need. Children also suggested ways in which bullying at school could be tackled. It was suggested that more resources should be allocated to keeping an eye on bullying and that there should be clear rules for dealing with bullying.
"All children should have better and more varied school meals; more money should be spent on school meals."
"Pupils should work in small groups, there should be more adults, assistants and support available at school."
"There could be specialists at school who could supervise pupils so that no one would be left out or bullied."
The third area of focus in the responses was investments in health, especially mental health. The respondents said that mental health problems have increased and it is difficult to gain access to treatment. As regards mental health, children and young people also made tangible proposals: reduce waiting times, offer more social-emotional lessons and make the school social worker available without an appointment during the school day.
"Children would actually be heard and their mental health would be supported since children's problems are not usually considered as serious as those of adults, or children are not believed if they say that they are not feeling well."
"Mental health care, I don't know much about treatment or what difference money would make, but mental health must be taken seriously before a child ends up being taken to hospital by ambulance after trying to commit suicide or some other form of self-harm."
Children's responses provide information to policy makers and public officials
According to the UN Convention on the Rights of the Child, children have the right to give their opinions on issues that affect them. The online survey is an example of how children can be given the opportunity to participate. The large number of responses to the survey also motivates wellbeing services counties and municipalities to seek children's views and opinions at the local level as part of child impact assessment processes when decisions to be made have a significant impact on children and young people.
Some respondents pointed out that they would need more information about how they can be involved and how their responses have influenced decision-making processes. Children and young people also said that they would want to learn more about how the state, wellbeing services counties and municipalities spend their funds. The Ministry of Finance has tried to respond to this need for information by compiling an information package on public finances aimed at children and young people. The package also explains, in a child-friendly format, on what children would spend public money on the basis of this survey. The information package can be found in Finnish and Swedish as a separate appendix to the report.
Background information on the survey
The report compiled from the children's responses is a follow-up to the project in the Implementation Plan for the Child Strategy coordinated by the Ministry of Finance, which examined child-oriented budgeting efforts in municipalities and wellbeing services counties as well as monitoring and reporting of outcome data. As part of the project, an online survey was addressed to 10–17-year-old children to chart their opinions on the use of public resources in central government, wellbeing services counties and municipalities. The survey was open between 2 and 20 May 2022, and 6,739 responses were submitted. The survey was not based on sampling but was freely accessible online, and information about the survey was spread through channels such as municipal registry offices and the Oppiva network. The survey was completely anonymous so it was not possible to verify the respondents' identity.
More information: